Virutal Series Bundle Registration Fee:
PGA of BC Members: $100 + GST for full Virtual Education Series pass - Click here
*Vitual Education Series Bundles now include the three presentations from the cancelled Victoria Education Series.
Registration Deadline:
March 30, 2023 (4:00pm)
Available PDP Points:
2 points
Itinerary (All times PT):
1:00 p.m. -- Education Series workshop begins
2:00 p.m. -- Anticipated adjournment 

Presentation details:
"Exploring playable design strategies to benefit all golfers"
by Alex Hay & Oliver Tubb,  Lobb & Partners Golf Course Architects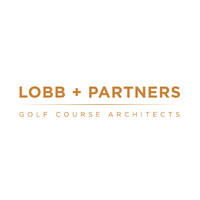 About Lobb & Partners
ALEX HAY
CANADIAN PARTNER/ DESIGN ASSOCIATE
Since 2007 Alex has been working in the golf course design world with previous employment at European Golf Design as a Design Associate and CAD specialist. He has worked on a variety of large scale golf/residential developments throughout Europe and the Middle East. Over the years Alex has also worked closely with the European Tour and was involved in Paris's and Rome's successful Ryder Cup bids.
Alex benefited greatly from completing a golf course design vocational qualification with the EIGCA. The distance based course consisted of web presentations with workshops every 6 months. Assignments were completed on various topics including history, construction techniques and design methods.
Since 2017 Alex has based himself in Whistler, Canada and been has been assisting Lobb + Partners with all aspects of production using the Adobe Suite and a Civil CAD program. Alex is a valuable member of our team and will support the design process throughout.
Alex is currently undertaking the Associate Programme with the American Society of Golf Course Architects.
OLIVER TUBB
DESIGN ASSOCIATE
Born in Scotland and raised in Eastern Ontario, Oliver was first introduced to the game of golf at nine years old. This was on a short course, which doubled as a sheep pasture in the small village of Dunecht, Scotland. He soon fell in love with the game and has been chasing golf balls around the world ever since.
After moving to Canada in 1993, he became an accomplished junior and then amateur player. He grew up in Stirling, Ontario before attending the University of Guelph, attaining a Bachelors of Landscape Architecture (B.L.A.) degree in 2004. At the time, the varsity golf team was lucky enough to play Cutten Fields, an historic Stanley Thompson course. This cemented Oliver's passion for golf course architecture. In 2005, he turned professional and began a journey to compete against the worlds best. He has played on many international tours, and has visited lots of the worlds top golf destinations, clubs and courses, along with countless others not-so-well known.
Oliver is based on Canada's West Coast, where he lives with his wife and two children. He continues to compete regularly and is annually ranked as one of Canada's top golfers. His competitive expertise, coupled with years of working in the golf industry, along with landscape architectural education and experiences, offer Oliver an understanding and perspective unique to the golf industry. He is especially interested in how the creative design of golf courses can be used to maximize the health, well being and enjoyment of golfers young and old, while respecting the landscapes and environments the game is played upon.
Confirmed Attendees:
Tyler McKay, British Columbia Golf
Lenny Cyr, Seymour Golf & Country Club
Bradley Gagnon, The Springs at Radium
Jeff Liddle, Talking Rock Golf Course
Vaughn Marshall, Shaughnessy Golf & Country Club
Scott McClain, Copper Point Golf Club
Dean Jackson, Revelstoke Golf Club
Doug Hastie, Golf Canada
Steve Liddicoat, University Golf Club
Lee J.H. Lee, Hazelmere Golf & Tennis Club
Trevor West, Sandpiper Resort
Callum Ashby, Highland Pacific Golf
Shawn Keough, Big Sky Golf
Carson Kallis, Shaughnessy Golf & Country Club
Cory Renfrew, Modern Golf Vancouver
Andrew Hajer, Arbutus Ridge Golf Club
Jayme Young, Arbutus Ridge Golf Club
Chris Medford, Fairmont Hot Springs Resort
Mark Valliere, Glacier Greens Golf Club
Ryan Tofani, Chilliwack Golf Club
John Kadin, Nielsen Agencies Ltd.
Mark Lindsay, Nielsen Agencies Ltd.