Presented By:
Address:
Gallagher's Canyon Golf Club
4320 Gallaghers Drive W
Kelowna, BC V1W 3Z8
Registration Fee:
PGA OF BC Members: $40.00 + GST
NON-Members: $70.00* + GST *Please note that all Guests must be sponsored by a Class "A" PGA of BC Member in order to attend.
Registration Deadline:
Thursday, March 16 (4:00 p.m. PT)
Available PDP Points:
4 Points for in-region members
6 points for out-of-region members
Dress Code:
Golf Casual
SPEAKER LINE-UP:
JEFF OVERHOLT; Class "A" Professional, The Harvest Golf Club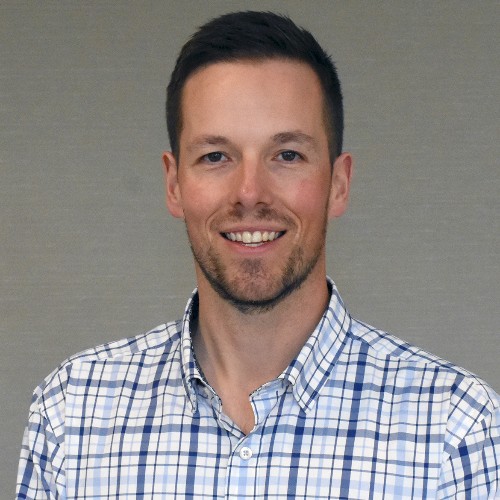 Topic: How to improve your player's game without changing their swing
Jeff Overholt is the Director of Instruction at The Harvest Golf Club. He is a PGA of Canada Class "A" member and certified coach for New Competitors with numerous certifications related to athelete development. Jeff is the reigning 2022 PGA of BC Teacher of the Year Award recipient for the BC Interior Region and has 15 years of experience coaching juniors, NCAA, mini-tour and masters level athletes.
 
Shaunna Taylor, PhD, Past Chair, Canadian Sport Psychology Association, and current Member, Canadian Counselling and Psychotherapy Association
Topic: Using sport and performance psychology techniques to maximize golfer learning, motivation, error management, and overall performance 
For the past 20-plus years, Dr. Shaunna Taylor has supported athletes, dancers, musicians, and other high performance-based professions. Her approach is "person first: performer second." She is a past chair of the Canadian Sport Psychology Association. Dr. Taylor works to enhance mental performance and health as part of holistic development systems.
 
TD Bank Group
Topic: The Changing Economic Climate and Outlook
Led by University of British Columbia graduate Warren Kakoschke, Wealth Advisor at TD Wealth Private Wealth Management, TD Bank representatives will deliever a presentation focused on how golf professionals and their facilities can adjust and deal with the changing economic climate. Warren has worked in the financial services industry since 1997. In his current role, he works with high net worth individuals and families who look for creative solutions to meet their complex financial needs. Mr. Kakoschke has also worked in fields of estate and trust planning, business successions, and tax planning.
Itinerary:
9:30 a.m.: Registration Opens
10:00 a.m. - 11:00 a.m.: TD Bank
11:00 a.m. - 12:00 p.m.: Shaunna Taylor, PhD
12:00 p.m. - 1:00 p.m.: Lunch Served
1:00 p.m. - 2:00 p.m.: Jeff Overholt
**Schedule subject to change
Confirmed Attendees:
Jeff Overholt, The Harvest Golf Club
Jeff Liddle, Talking Rock Golf Course
Jon Kadin, Nielsen Agencies Ltd.
Mark Lindsay Nielsen Agencies Ltd.
Adam Blair, Vernon Golf & Country Club
Rob Tadey, Fairview Mountain Golf Club
Brett Burgeson, Breaking Par Golf Academy
Kyla Inaba, Predator Ridge Golf Resort
Todd Tweedy, Nk'Mip Canyon Desert Golf Course
Brian McDonald, Fairview Mountain Golf Club
Rob Anderson, Kelowna Golf & Country Club
Jason Jurimae, Kelowna Golf & Country Club
Chad Selk, Kelowna Golf & Country Club
Joel Aitken, Kelowna Golf & Country Club
Paul Whittingham, Cranbrook Golf Club
Jason McKinlay, The Harvest Golf Club
Bruce Vermee, The Harvest Golf Club
Nathan Grieve, Talking Rock Golf Course
Lee Alarie, Gallagher's Canyon Golf Course
Josh Johnston, Gallagher's Canyon Golf Course
Jonathon Garratt, Gallagher's Canyon Golf Course
Garret Brinker, The Harvest Golf Club
Rick Thompson, Fairview Mountain Golf Club
Lisa Deleo, Fairview Mountain Golf Club
Mark Kitts, Shadow Ridge Golf Club
James Presnail, Shadow Ridge Golf Club
Michael Van Horne, The Rise Golf Club
Russ Latimer, Black Mountain Golf Club
Wes Driessen, Rivershore Golf Links
Brad Elliott, Summerland Golf & Country Club
Muriel McIntyre, Summerland Golf & Country Club
Lionel Taylor, Talking Rock Golf Course
Myles Johnson, Hillview Golf Club
Dave Munn, Shuswap National 
Brody St-Martin, Shuswap National
Austin Bosquet, Shuswap National